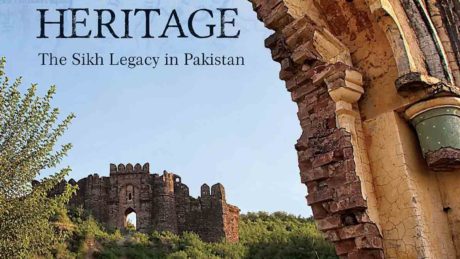 Dear All,
Join us on Tuesday , 20th February, at 6.30 pm, at Media Centre Lok Virsa for a special program spotlighting "Lost Heritage – The Sikh Legacy in Pakistan" by Amardeep Singh. This program is brought to you by Asian Study Group in collaboration with Lok Virsa.
About the Event:
'The Quest Continues..' is a unique yet captivating book that documents the travels of Amardeep Singh, in early 2017, to 90 cities and villages across Sindh, Balochistan, AJK, KP and the Punjab, on a quest to chronicle the nearly abandoned legacy of the Sikh civilization in Pakistan.
Visually intensive, using spectacular photographs (by Mr. Singh) to weave a story line that takes the audience on a thoughtful, yet entertaining, virtual journey, the event – which will be in the form of a presentation – will motivate all communities to become aware of the past, and through it, live in harmony for mutual progress, in present times.
About the Presenter:
Amardeep Singh is an engineer and an MBA who worked as Asia Pacific Regional Head for Pricing & Revenue Management for 25 years at American Express in Singapore. He retired in 2013 and began studying the history, musicology and spirituality of his Sikh ancestors from the Punjab.
He is passionate about history, musicology, spirituality and photography. His first book: LOST HERITAGE: The Sikh Legacy in Pakistan, published in Jan 2016, documented his explorations across 36 cities and villages in Pakistan.
We look forward to see you at Lok Virsa tomorrow, 20th Feb, at 6.30 Pm.
Note: Parking will be available from Gate 4.
Regards,
Lok Virsa.