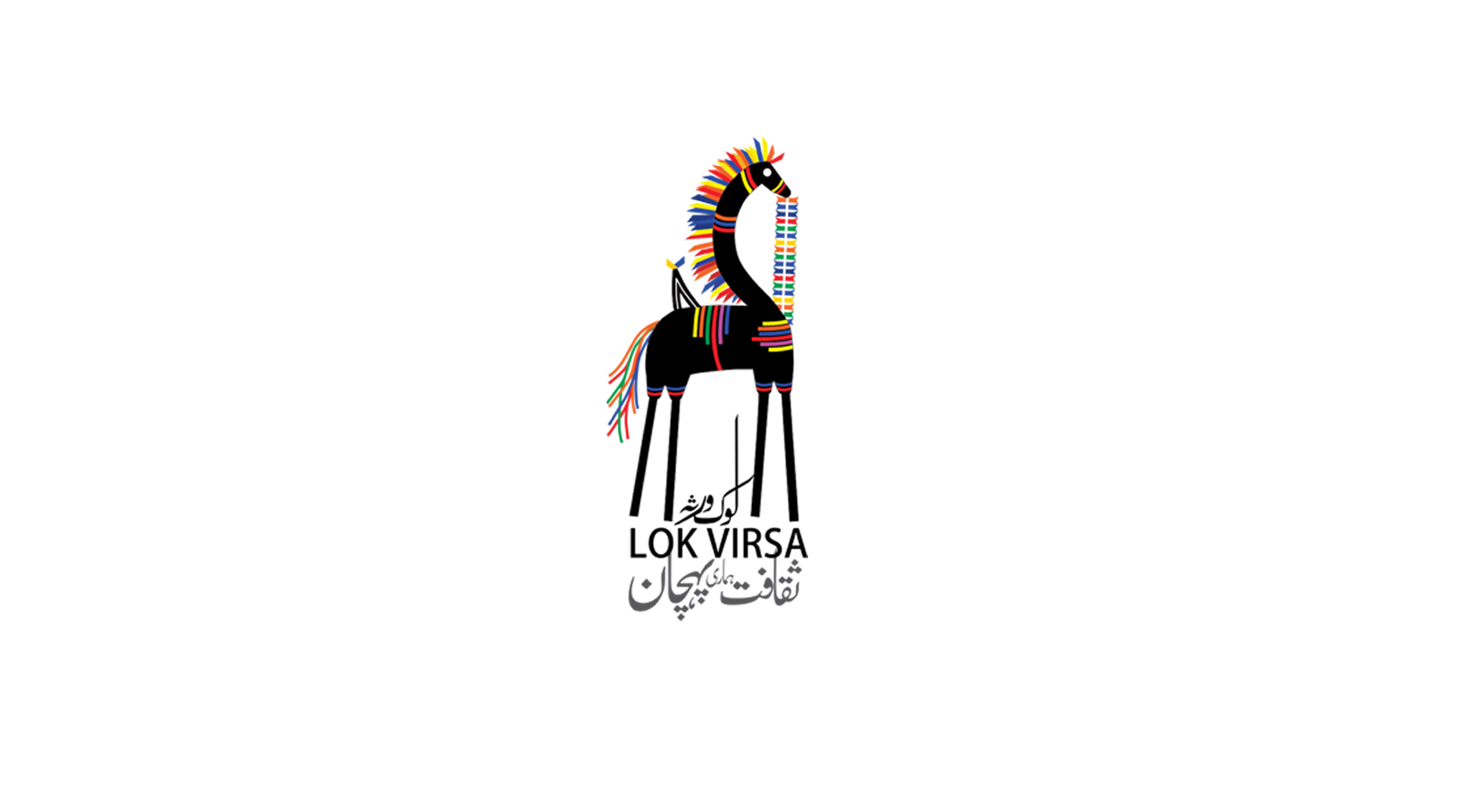 Craft of the month is the name of a process Lok Virsa organizes every month. The basic aim of this event is to keep the handicrafts of Pakistan alive. We encourage those people who left this work due to any reason. Lok Virsa started this program on December 2015, up till now 15 sessions have been organized. A great public response and appreciation and involvement was received regarding the session.
Woman Decorating a Ball with Beautiful Eye Catching Colors
The event continues for seven days every month. This is a very constructive learning process in which girls and boys from different schools and communities learn to make handicrafts throughout the week. Lok Virsa hires the talented trainers and we provide all the material and equipment to them. The involvement of people from different age groups shows that people still love the handicrafts and art.
Deputy Director Lok Virsa museum Mr. Anwaar ul Haq said that "Lok Virsa organizes this event to keep the handicrafts culture alive and to motivate those people who somehow disconnected from this profession. For the encouragement of participants we start with an opening ceremony every month". He further added that the real credit of his idea execution goes to Dr. Fouzia saeed who accepted his proposal.
Executive Director Lok Virsa Dr. Fouzia Saeed Appreciating a Woman at "Crafts of the Month"
Executive director Lok Virsa Dr Fouzia Saeed said that Lok Virsa tried its level best to provide a platform for the handicrafts to keep them alive. Craft of the month is one part of our struggle. We are trying to highlight the real value of these crafts. We really want to see this profession flourishing. Lok virsa not only took this initial step of promoting handicrafts but we also formulated a market for them at country level. People from twin cities buy these handicrafts from Lok virsa and show their eagerness to meet and promote these craftsmen.
Every coming day brings new hurdles for the life of craftsmen. On one hand they are worried about their bread earning and on the other hand they have to put in extra efforts to introduce these things to the markets and traders. When they are not paid accordingly they feel compelled to switch their profession. These handicrafts are vanishing day by day due to unavailability and expensive material. Government do not own this profession as it deserves. The few crafts which are alive are only because of the love of craftsmen and the fact is that it is the only bread earning source for many people.
Jewelry Displayed at Lok Virsa Catching the Eyes of Visitors.
Different shops at Lok Virsa are promoting the handicrafts. The craftsmen related to these shops are also providing the training to the students.
Irfan Butt Kashmiri is an expert of "Meena Kaari". He inherited this skill from his forefathers as Kashmir is enriched with the walnut wood and best artists are present there.
When Irfan was asked about the sale of Meena Kaari, He answered that "due to the expensive wood and hard work involved, the prices are high. People get dishearten when they come to know about the high prices. The Government of Pakistan and Kashmir should take steps to ensure the availability of wood at reasonable rates. This will help to promote the industry of Meena Kaari".
Irfan is connected to this profession from last 15 years. He is expert in making jewelry boxes, tissue boxes, furniture and cupboards.
Irfan Butt Kashmiri Teaching the Skills of "Meena Kaari" to a Young Girl.
Sheikh Muhammad Yousaf is an expert of Kashmiri "Tappa Kaari" and "Kashida Kaari". Lok Virsa hires him for the training programs. His whole family is affiliated with this Craft. He believes that despite of new machinery still the people love to buy the handmade Crafts.
Sheikh Muhammad Yousaf Conducting a Training Session at Lok Virsa
Another talented trainer Mukhtar Ahmed Dar teaches "Gabah" and "Namda" to the children. Currently he is the trainer of seven girls from Islmabad Model College. Students are happy and enjoying their work they want to continue it in future. Mukhtar Ahmed said that "It was tried to connect the Gabbah work with machinery but the results were not fruitful. No machine can beat the handmade craft"
Liaqat Hussain khokhar is associated with a very famous Pakistani culture of handmade jewelry. He not only owns a shop at Lok Virsa but also training the people to learn this craft. Liaqat has the same stance that" The high prices are barrier between buyer and seller but this craft needs a lot of hard work and people should try to understand it". He told us that "When I started, this many people were associated with this activity, but with the passage of time they started ignoring this field due to lack of public interest. I think that the raw material must be available at low prices to promote this craft".
Liaqat Hussain Telling the Specialty and Techniques of Hand Made Pazaib
Yasmin Kousar is doing the work of "Paper Mashi" since 2003. Decoration pieces are made by this art which are used in interior decoration. This craft is comparatively low priced but requires a lot of human effort. Yasmin Kousar is training 20 school girls in this program of Lok Virsa and the students are providing a good feedback.
Yasmin Kausar teaching the craft of "Paper Mashi" at "Crafts of the month"
The program "Craft of the Month" started one and half years back is now very popular among the public. The trainers, students and associated personals have a point of view that Government must support these crafts financially and by making training centers at different levels.