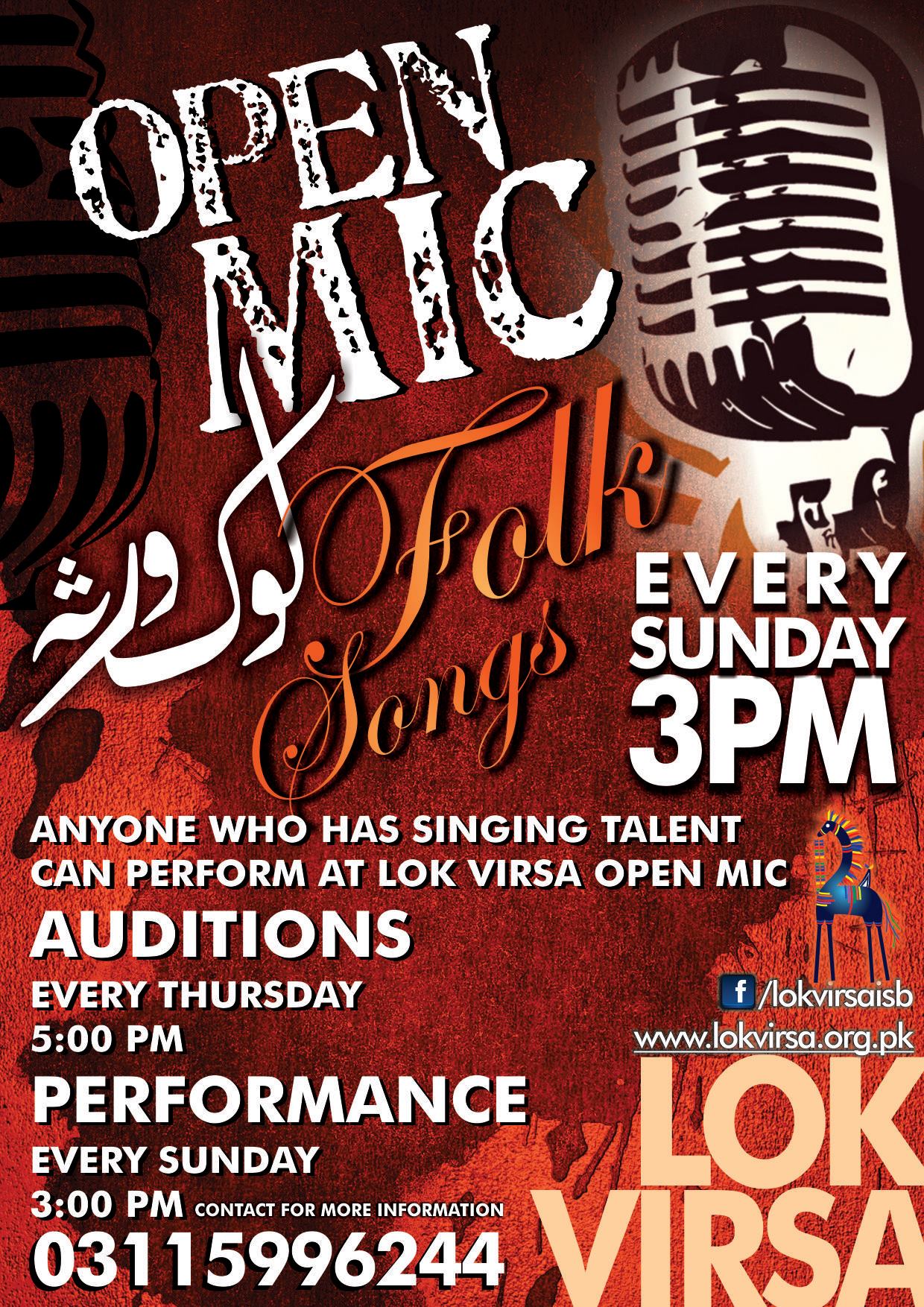 Dear All,
Our nation is very talented and Lok virsa wants to facilitate bringing out good singers. We want to reclaim our creative spaces and bring back creative expression into our lives.
All those who think they have the talent of singing can contact us. Every Thursday a Committee will have auditions at 5PM at Lok Virsa and every Sunday there will be an open performance of those accepted in the auditions by Lok Khaba, Lok Virsa's food court. The others can come to encourage these amature artists.
Ms Naeem Fatima is the coordinator for the program.
Read the announcement below for contact details and share it with institutions or individuals who can post this in their circles of friends. Help us spread the word please.
Regards,
Fouzia Saeed.