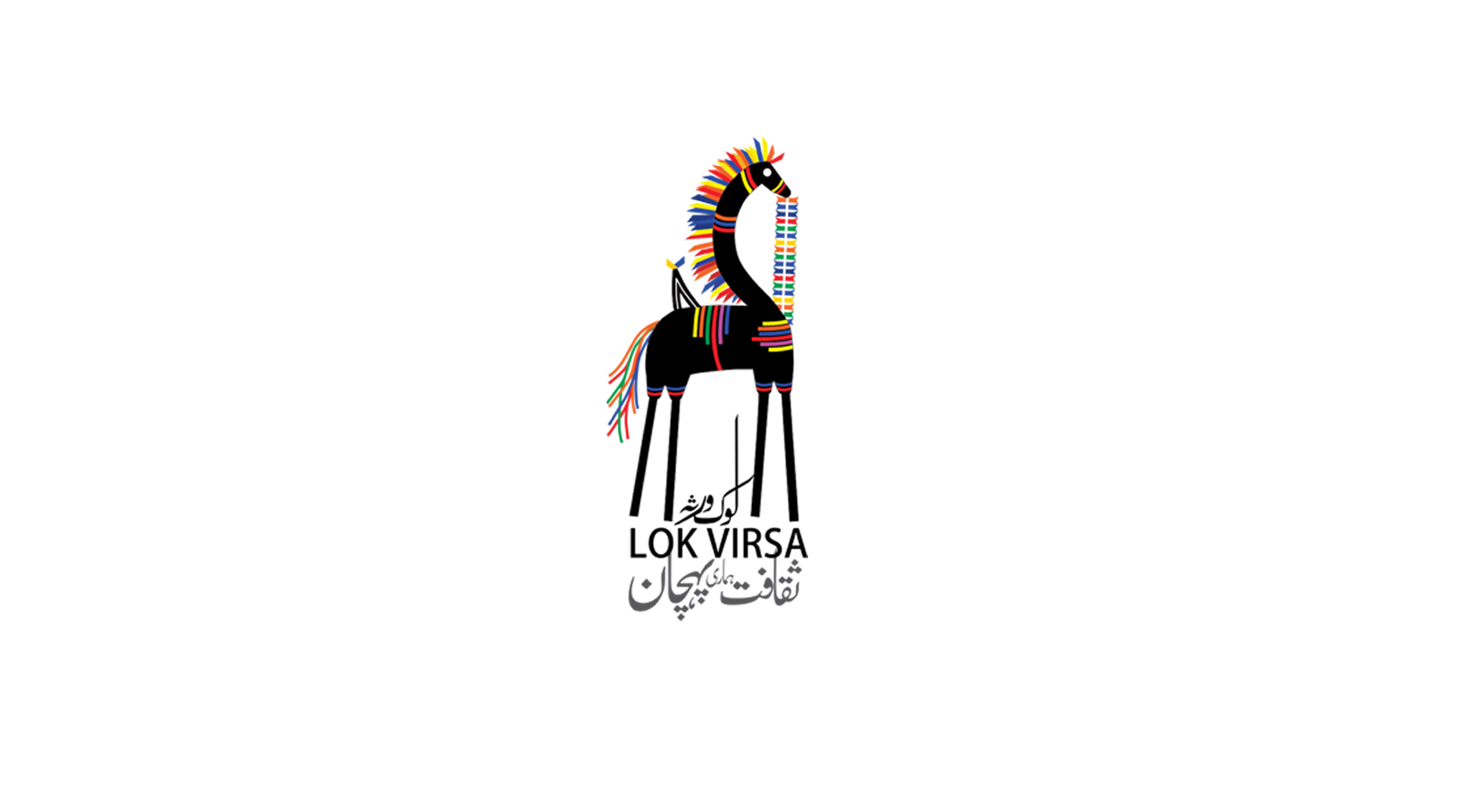 "The limits of my language means the limits of my world." (Ludwig Wittgenstein).
Languages are the best medium of expression and to express is the most beautiful face of the universe. A child starts picking up the words even before his birth and the first sentence he utters to seek the attention of his loved ones always remains very near to his heart. Mother languages are the true asserts of any community. Melina marchetta beautifully depicted "Because without our language, we have lost ourselves. Who are we without our words?"
Lok Virsa always take big steps to promote languages, cultures and art. A Two-day festival was organized on 18th and 19th February 2017 named as "Mother languages and literary festival" and the purpose was to promote the regional languages of Pakistan, to celebrate Pakistan's linguistic and cultural diversity and to encourage reading in other languages. The festival was hosted by the Indus Cultural Forum, Lok Virsa and Strengthening Participatory Organization (SPO) with support from the Foundation Society Institute (Fosi), Sindh Government's Department for Culture, Tourism and Heritage and the Society for Alternate Media and Research.
The festival was organized in connection with UNESCO's International Mother Languages Day, which is observed on Feb 21 every year.
Over 150 writers, intellectuals, critics, poets and artists from across Pakistan who write in over 15 languages have participated in the festival to discuss the diversity of languages in Pakistan from a historical perspective and the challenges they are facing.
Various topics related to language, literature and culture, book launching, poetry recitals, musical events, screenings, performances, book stalls, food courts, cultural exhibitions and mobile libraries were the part of festival. Books in Sindhi, Balochi, Pashtu, Brahvi, Seriaki, Punjabi and other languages and their Urdu and English translations were also exhibited.
Lok Virsa Executive Director Fouzia Saeed said that "The festival is one of her organization's signature events and provide a platform to the people to interact with writers from various languages. Our national heritage is in mother tongue. If we fail to protect the languages spoken in Pakistan, our heritage will evaporate along with the languages,"
She also said. "People should have knowledge about mother languages. A person can learn seven to eight languages easily. So many languages should be taught to people, and they should speak many languages."
Fosi representative Nargis Sultana said "recognizing the importance of various languages is vital for empowering communities and reducing discrimination. The festival will help to establish connections between language policy and planning and better learning outcomes via indigenous languages".
Important topics discussed in session at the festival were:
• Protection and promotion of ignored languages of Pakistan.
• Treatment and representation of women in mother languages and literature.
• Launching of new novels in mother languages.
• People's history in mother languages.
• Role of mother language in promoting critical thinking.
• Launching of new poetry books in mother languages.
• Resistance literature.
• Market economy of languages in Pakistan.
• Short stories in mother languages.
• Multi-lingual mushaira of women poets.
• Languages and technology.
• Cinema in mother languages.
• Indus valley evolution of languages and culture.
• Impact of media on mother languages.
• Nazam in mother languages.
• Language policy and planning- south Asian experience.
• Selected readings from mother languages.
• Novel in mother languages.
• One message many voices.
• Obituaries.
The most liked session was the mushaira in mother languages in which all the female poets and the way they presented their thoughts was adorable. W.H Auden once said "A poet is, before anything else, a person who is passionately in love with language". Regional poets proved that when love and feelings are expressed in the language you belongs to, the effect multiplies itself.
Along with this an international award winning documentary on the life of Sanam Marvi was shown for the first time in Pakistan. Sanam Marvi was present among us and her magical performance was really a source of comfort for the tensed souls. Audience enjoyed Dhamal, bhangra and regional dances. Lok virsa is a trend setter in discovering the hidden talent from under privileged areas. We are proud to be the only institution having the cultural representation of all provinces and areas of Pakistan.