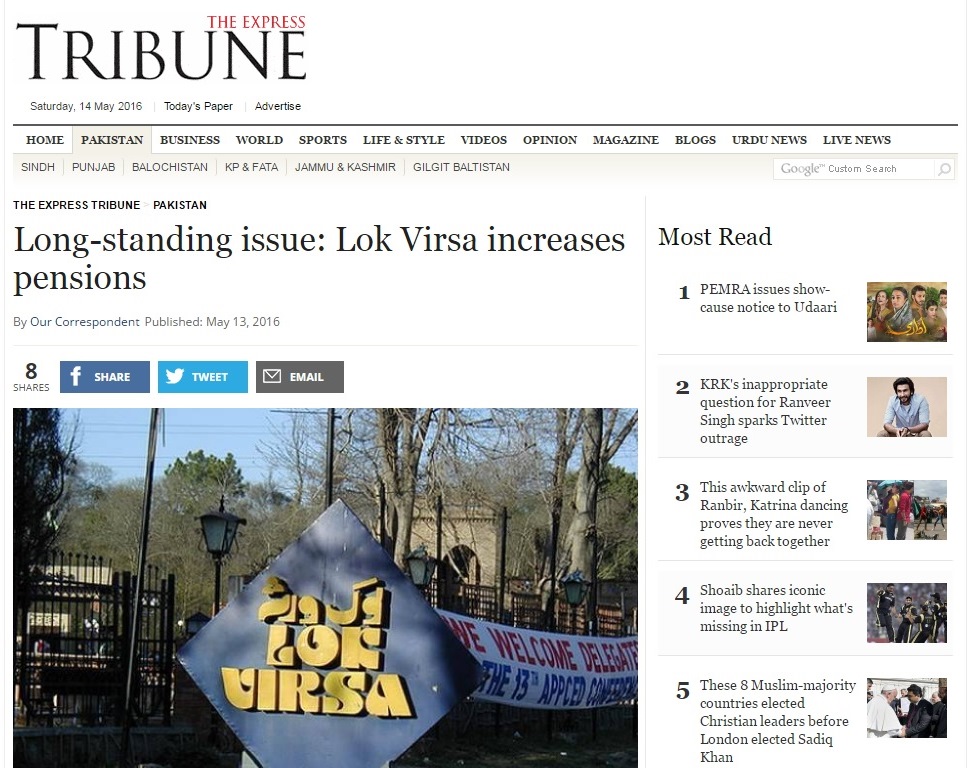 ISLAMABAD: Lok Virsa administration has decided to increase minimum pension of its retired employees to Rs. 3,000 a month.
A meeting of the sub-committee of the Lok Virsa Board of Governors was held here at Shakarparian on Thursday.
The sub-committee considered the mandate given by the board regarding award of pension to the retired employees of Lok Virsa.
Keeping in view slightly improved financial health of Lok Virsa, the committee unanimously recommended to increase the minimum pension to Rs. 3,000 per month.
The members comprising Farooq Qaiser, Iftikhar Janjua, Deputy Financial Adviser Muhammad Rafique, Deputy Secretary (Information), and Lok Virsa's Executive Director Dr. Fouzia Saeed attended the meeting.
Further increase will be examined and decided subsequently based on financial position of the organisation.
This was a long-standing issue of Lok Virsa because the pension fund had dried up in 2014. It was a Lok Virsa private pension fund established by the institution in 1997.

Official Link
http://tribune.com.pk/story/1102280/long-standing-issue-lok-virsa-increases-pensions/
Published in The Express Tribune, May 13th, 2016.