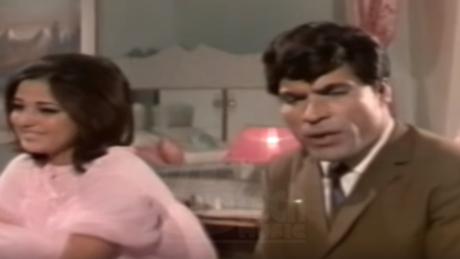 Dear Friends,
Mandwa film club cordially invites you to the screening of Pakistani comedy film 'Rangeela (1970)'.
With an all star ensemble including Nisho, Aqeel, Saiqa, Salma Mumtaz, Munawar Zarif ,Sultan Rahi, Najm ul Hassan and Ilyas Kashmiri, the film is a classic satire written, directed and produced by Rangeela himself, who also stars in the lead role. The film tells the story of a a boy who is made to believe by his mother that he is the most handsome man around 'Sab Ton Sohniya' when in fact, he is not even close to being handsome.
The film's music is composed by Kemal Ahmad and Nazir Ali. Singers include Mala, Irene Parveen, Tasawur Khanum, Ahmad Rushdi, Munawar Zarif, and Rangeela. Some of the most ever green songs are Ve Sab ton Soniya, Kis ne tora hai Dil Hazoor Ka, Hai Allah Wo Mujh pe Mar Gaya.
This is one of the finest movies of late Rangeela's career and also one of the finest from Pakistani cinema. Join us on Saturday 23rd September, at 6pm, to enjoy this classic and relive the glory days of Pakistani cinema.
Regards,
Lok Virsa.