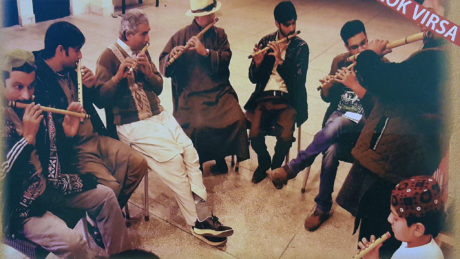 Lok Virsa in its effort to promote folk music introduced a four month course at its premises. During the short period of time, coaching in various musical instruments like Rubab, Bansuri, and Harmonium, In addition basic classes in singing were also offered to get young people to learn folk songs. this was the first set of classes offered in Lok Virsa on the demand of several of our visitors.
Please join us in a brief graduation of a total of ten students who finished the course and see them perform. We should encourage those who take out time from their busy schedule and satisfy their yearning to get into folk music. We also want to acknowledge our Ustads who have been teaching them.
The graduating ceremony of the music course which will be held on May 26, 2017 at 5:30PM at Mai Bhagi Hall, Lok Virsa. Ten students will be passing out from the course, and will perform. The event will come to an end with certificate distribution.
After Eid we will announce our next courses, however you can begin to register now and save a place for your. We will be offering Rubab, Saroz and flute. We will see what the interest of the people is.