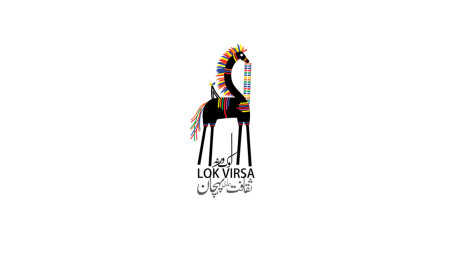 Dear All,
I hope you had nice Eid holidays. Ramzan was a nice time for reflection on our last year's program and preparation for the financial year starting 1st of July. We have a full agenda of strategic cultural programs for our children, youth and all other ages to bring out the true pluralistic nature of our folk culture. I would like to share briefly what we were able to accomplish in the last year and highlights of what we plan to bring, with your help, in the coming year.
REFLECTIONS ON THE PAST YEAR
The strategy I developed for Lok Virsa was designed to 1) cater more to the younger generation to develop their cultural identity, 2) spread out of the Rwp/Isb area to ensure LV is a national institute, 3) focus more on dissemination rather than collection of cultural materials and 4) to promote pluralism and national integration. In addition, we wanted to re-establish connections with other countries.
I think we were able to re-establish Lok Virsa as a vibrant hub of cultural activity. We were able to systematically attract thousands of children with the help of Federal Board of Education and other partners. Our programs, Craft of the Month, teaching how to make various folk crafts, Children's Literature Festival in collaboration with Oxford and Idara e Taleem o Aagahi and the language Summer Camp were super successful. For youth, we had tributes to great cultural figures like Nusrat Fateh Ali Khan, Habib Jalib, Aslam Azhar and Amjad Sabri, as well as competitions for Rubab and Saroz playing.
For all ages our program Mandwa, featuring Pakistani and international classic films was successful in generating interest and appreciation of old classics.
To make Lok Virsa truly national we engaged with a full range of diverse ethnic communities and organized programs with them to ensure all communities with different languages, cultures and religions are welcomed at Lok Virsa. We also partnered with the Govt of KP and Balochistan and did elaborate programs with them in those provinces. A competition of Rubab in KP and that of Suroz in Balochistan. Our spread and dissemination was also ensured by going livestream and actually touching people internationally. We live streamed our Mela through our website and since then have been live streaming all our major programs. Lok Virsa produced a TV program for the first time. A half hour program called the Folk Beats for PTV world aired every Sunday. We also became active on social media with a new website and a Facebook page which has increased our spread and engagement with the public. Another way of increasing our spread and ensuring we focus on dissemination is to be producing video DVDs and audio albums and making them accessible to public. We have taken out 14 DVDs which will be launched soon.
Lok Virsa has promoted pluralism and diversity by building sound relationships with all kinds of communities of Pakistan and highlighting their festivals and cultures. We celebrated, Eid with an Eid Mela (2015), Christmas, Nauruz and Holi. We had many ethnic based cultural events like with Hazara community, Gojal community, Afghan community, Sindhi community and many more. The two language and literature Festivals in collaboration with Oxford and Indus cultural forum focused on diversity of language and its significant to retain our culture. These will become annual events to be held at Lok Virsa now. Our Mela also remains a highlight to promote our cultural diversity and with the excellent role media played to accentuate our efforts, we were able to make a mark.
Internationally we have begun our linkages and home that we would establish a working relationship with Smithsonian in Washington DC.
LOK VIRSA also had internal targets in three areas to strengthen the institute itself. The following was achieved in this regard.
a) Governance:
– An empowered Board of Governors was established in June 2015, after a gap of two and a half years.
– Lok Virsa Rules were made and passed by the BOG after a gap of 13 years. When the institute was reconstituted in 2002 the new rules were never made.
– The accounts were cleaned up and computerized (a very big challenge, took a whole year and still have pending liabilities)
– Pension Issue almost resolved (mega problems in this area when I came, will take more time to clean up the mess developed over the years)
– Other systems being developed
b) Staff capacity issues
– Some capacity building exercises were done, computer courses, cultural lectures, but this area is a very big challenge
– New people on contract were hired and soon we will be hiring and re building teams.
NEW PROGRAMS IN THE UPCOMING YEAR
We plan to continue our new strategy as it was developed for three years. We continue the following programs:
-Craft of the Month for children and Summer Camp
-Mandwa Film Club – this year we hope to feature Zeba Begum, Nadeem and Saima as our celebrities
Starting with an annual celebration of Mandwa's success by the members on the 23rd of July with a special feature of film kasoti (quiz show)
-Tributes will continue: this year starting with Ahmad Faraz, Faiz Ahmad Faiz, Javed Salamat Bakhshi and then Reshman
– this year we plan to take the Mela out. We will have one in Islamabad in April but will also try to do 2 small ones in Swat and Karachi.
– TV shows will continue
– we will do provincial work with Sindh or Punjab Government, while our collaborations with KP and Balochistan will continue.
NEW INITIATIVES
Will revamp Lok Virsa Archives with the help of Smithsonian
Establish a folk dance group for regular performances and also for Embassies and Foreign office to capitalize upon
Music classes, initially for Tabla, flute and Rubab
Production of audio albums, video DVDs and discovery of new folk artists.
Improvement in documentation and new collection for the museum.
WE ARE OPEN TO YOUR SUGGESTIONS, IDEAS AND COMMENTS, AS IT IS ONLY WITH YOUR COOPERATION AND HELP THAT LOK VIRSA CAN SUCCEED. IT IS YOUR INSTITUTION, WE ONLY RUN IT FOR YOU.

Dr. Fouzia Saeed
Executive Director, Lok Virsa